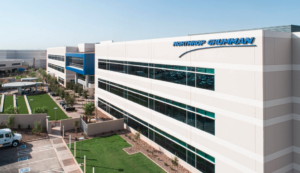 Working at Northrop Grumman has many benefits, one of them being the Savings Plan (401k). But do you want to pay thousands of dollars of taxes in retirement? Up to 37% of your retirement income could go to federal taxes under the 2022 tax laws!! The Northrop Grumman Savings Plan can actually help you have more money tax-free!!
Here are three strategies that Northrop Grumman employees should consider when planning for a stress-free retirement:
Contribute to the Roth (post-tax) plan. Pay taxes now, on the seed, and never have to pay taxes on the growth of your investment, the crop.

Maximize your Savings Plan by taking advantage of the In-Plan Conversion feature. In 2022, the IRS limits employee and employer contributions to $61,000, ($67,500 if you are 50+). But, did you know that your Northrop Grumman Savings Plan allows you to convert most of your vested non-Roth sources to a Roth account? Of course, this usually results in taxable income in the year of conversion. But, it allows you to skip the taxes on your retirement income!! 

Leverage life insurance to increase tax free cash flow in retirement above the standard Roth Savings Plan and Individual Retirement Account options. Policies such as Indexed Universal Life insurance, funded correctly, maximize tax free cash flow in retirement, with the added benefit of 100% downside protection in a falling market.
Northrop Grumman offers some great incentives to their employees, but it can often be confusing to make the right choice for your situation. Mission Critical FPI specializes in helping Northrop Grumman employees understand their benefits and plan their retirement, especially when it comes to taking advantage of tax free options that are unique to the Northrop Grumman Savings plan, and the Roth in-plan conversion feature. Check out the FAQ on the Roth in-plan conversion feature on your Savings plan website.
As a fiduciary advisor, my obligation is to always put your best interests first. If you are an employee at Northrop Grumman, click the button below to schedule an appointment to discuss any questions you may have.